A new sustainable development agenda
Voices around the world are demanding for leadership role and direction in the fight against poverty, inequality, and climate change. To turn these demands into actions, world leaders gathered on 25 September, 2015, at the United Nations in New York to adopt the 2030 Agenda for Sustainable Development.
The 2030 Agenda comprises 17 new Sustainable Development Goals (SDGs), or Global Goals, which will guide policy and funding for the next 15 years, beginning with a historic pledge to end poverty. Everywhere. Permanently.
The Global Goals replace the Millennium Development Goals (MDGs), which in September 2000 rallied the world around a common 15-year agenda to tackle the indignity of poverty.
This new development agenda applies to all countries, promotes peaceful and inclusive societies, creates better jobs and tackles the environmental challenges of our time—particularly climate change.
The Global Goals must finish the job that the MDGs started, and leave no one behind.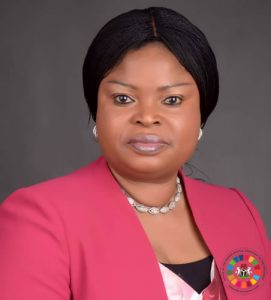 Princess Adejoke Orelope-Adefulire
Senior Special Assistant to the President on SDGs
Welcome to the Sustainable Development Goals in Nigeria.
The SDGs Team
Princess Adejoke Orelope-Adefulire
Senior Special Assistant to the President on SDGs

Engr. Ahmad Kawu, FNSE
Secretary of Programmes (SOP)
Partners